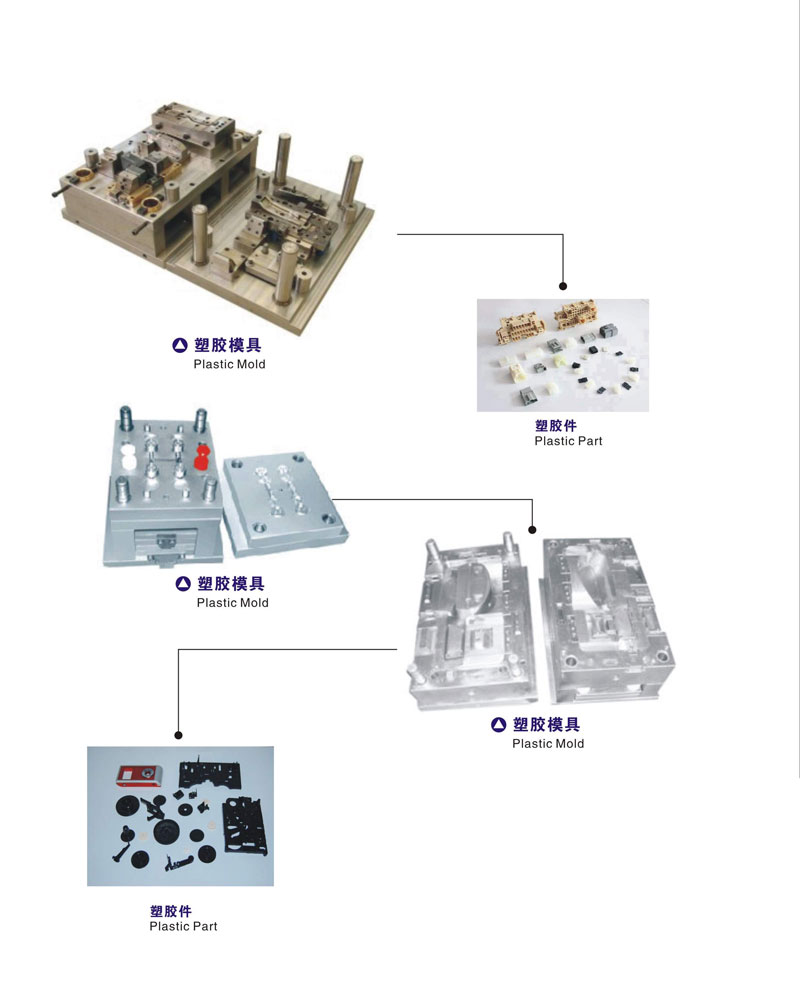 1. 1 overall structure scheme of mould
The mold adopts one mold and one piece, and the parting surface extends to the outside of the die in a stepped way along the lower boundary of the side wall of the die casting, so as to facilitate the gas flow. The pouring center coincides with the mold center, the magnesium alloy liquid is fed from the inner side of the die casting window, and the inner gate is selected at the upper half of the window. The layout of the gating system and the overflow system is shown in Fig. 2. The dynamic and fixed parts of the die are of integral insert structure, and the material is dac55. The through-hole on the wall side is formed by integral inclined guide pillar core pulling mechanism, and the push rod is used for pushing out mechanism. The mold base size is 540mm x 560mm x 400mm.
1.2 design of pouring system and overflow system
The design of gating system is the key to ensure the forming quality of products in the design of die casting die. The advantages and disadvantages of gating system design depend on the layout of runner, the selection of gate location and the determination of cross-section size of inner gate.